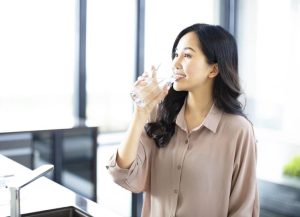 When your water test shows a high level of lead, this is a cause for concern. Lead in drinking water can lead to serious health problems. At Dusty Underwood Plumbing & Septic, you can trust us for a full range of plumbing services, including repiping to remove lead from your home's plumbing system.
Issues With Children
Lead in drinking water may have adverse effects on a child while inside the womb. Preparing baby formula with water that has a high lead content can also cause this. High exposure to lead during infancy may cause developmental disabilities. Our plumbing company can do a test on your home's water.
Neurological Problems
Lead in drinking water can cause serious neurological problems. These include peripheral neuropathy, confusion, dizziness, and slurred speech. Our plumbing services are designed to keep you and your family safe and healthy.
Immune System Disorders
Lead decreases your body's ability to make antibodies and cells that kill germs. You may get sick more frequently and get sicker when you're ill. Children who drink contaminated water may be chronically sick. We're available for urgent plumbing repairs whenever you need us.
Organ Failure
Exposure to lead in tap water increases the risk of kidney failure. The lead accumulates in the kidneys, which filter waste from the blood. Lead exposure also increases the risk of heart failure and some types of cancer. In males, lead in drinking water may decrease sperm production.
Dusty Underwood Plumbing & Septic is the trusted plumber in Sherman, TX. We're available to test your drinking water for lead contamination. We'll work with you to remedy your home's plumbing so that you and your family can be healthy. Our rapid response includes all types of emergency plumbing repairs whenever you need our skilled team's help.
Call us or fill out the online form to schedule your appointment.
We Offer the Best Residential and Commercial Plumbing and Septic Services in Our Area!